MOSA CERTIFIED ORGANIC GARLIC
Who we are - Keene Garlic
We have been Certified Organic by MOSA since 2008. If you need a copy of our organic certification, please go to http://mosaorganic.org/
Keene Organics Garlic has been providing Certified Organic Garlic for well over 14 years. Our exceptional quality garlic seed, customer service, and support have resulted in many, many successful garlic farms, growers and gardeners across our nation.
We do offer Certified Organic and Naturally Grown garlic to offer our customers a wider range of options of exceptional quality garlic. The garlic we offer as naturally grown must be grown the same way the certified organic garlic is grown. Below is an explanation of the two.
Naturally Grown
We are made up of about 30 of the best garlic growers around Wisconsin. These growers are small farmers producing a small amount of exceptionally high-quality garlic. The best heirloom garlic in the US is produced by these small growers, due to the level of love and care that goes into their garlic crop. Many of these growers live an organic lifestyle and would never put herbicide or pesticide on their land or food that they grow and eat. They would tell you they grow organically, but for their garlic to be considered organic it must go through the USDA organic certification and many are too small to afford the costs of the certification. Since they are not "certified organic", they can't call their crop organic, so we call it Naturally Grown. Our naturally grown garlic has been grown without herbicides, pesticides, chemicals, and grown on land that has not has these items on their land and do not use GMOs. You will see many garlic growers saying they are organic, but for them to be organic they must be certified organic by the USDA. We are required to follow the organic rules and can't call this garlic organic unless it is certified organic. If you want only certified organic garlic, make sure you see the organic logo or in our sampler packages choose certified organic.
2020 Season - As you can see, our naturally grown garlic is grown organically.  We do have a limited supply of certified organic garlic seed this year due to the increased demand.  Certified Organic farmers are required to purchase certified organic seed, so if you have the ability to purchase naturally grown which is still grown organically and allow them to get their organic seed it would be helpful to our industry continue to produce certified organic produce for years to come.  It is no problem if you only trust the organic logo, we are the same.  When we purchase from a grocery store we only purchase when we see the organic logo, but when we know how our farmer grows and produces their product and if that meets our standards then we purchase from them.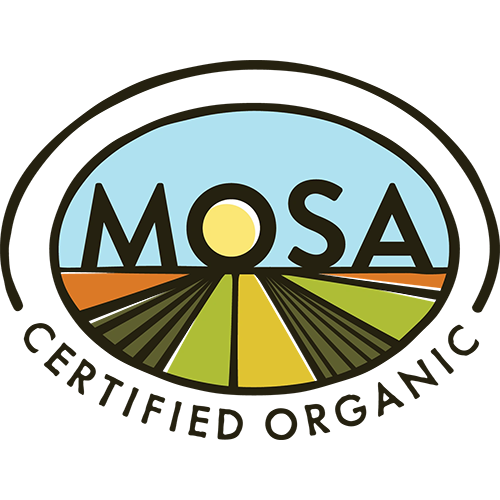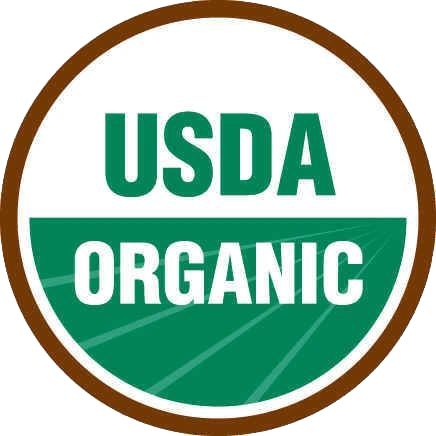 We are a certified organic farm and so are most of our garlic growers. For those of you who have talked with us, know that we only eat organic food, and we claim that organic farmers, not the doctors have saved our lives and allowed us to have a better quality of healthy living. For us, it is one of the most important priorities of our lives, but even for us to provide you with the quality of garlic and customer service that we do, we have to feed ourselves good organic food to have the ability to perform. We do say – Know your farmer, Know your food! You may not know us directly, but if organic food saved our lives, we want to make sure we are providing the same food to our customers. Not to mention the fact that we don't even want to touch garlic or other produce that has been sprayed. It is that important to us, but not just important but a necessity. So, we hope that you choose us as one of your organic farmers and know that we work hard to provide our customers with clean garlic.
Most of us know what the Certified Organic Logo means. Here is a summary:
The Organic agriculture produces products using methods that preserve the environment and avoid synthetic materials, such as pesticides, antibiotics, and don't allow GMOs, irradiation or treated seeds. USDA organic standards describe how farmers grow crops and raise livestock and which materials they may use.
Organic farmers, ranchers, and food processors follow a defined set of standards to produce organic food and fiber. Congress described general organic principles in the Organic Foods Production Act, and the USDA defines specific organic standards. These standards cover the product from farm to table, including soil and water quality, pest control, livestock practices, and rules for food additives.
Organic farms and processors: Preserve natural resources and biodiversity, support animal health and welfare, provide access to the outdoors so that animals can exercise their natural behaviors, only use approved materials, do not use genetically modified ingredients, receive annual onsite inspections, and separate organic food from non-organic food.
We all go above and beyond the organic rules in all our farming practices to protect ourselves, our land, our crop, our environment, and our garlic crop. So trust in us, to provide you with the clean, high nutrient garlic. If you need a copy of our organic certification, please go to http://mymosa.neworg.com/xMOSA_DirectoryDetail.asp?AuditNum=119716444&CustomerNum=3005