Heirloom Granulated Garlic – Certified Organic
$17.99 – $18.99
Free Shipping | USDA Organic | Gluten Free | No MSG | No GMOs | US Grown Garlic | Salt Free
2.47 oz. (70g) Grinder Jar
Description
Heirloom Granulated Garlic – Certified Organic
Small Farms, Big Flavor!
Keene Garlic's Heirloom Granulated Garlic – Certified Organic now available in a grinder jar or pouch! We dehydrate our hand-harvested organic heirloom garlic in small-batches in Madison, WI. Once dehydrated, it is minced into small pieces that can be used whole or with a grinder. This high-quality seasoning adds a top-notch homegrown garlic punch to all dishes. Remarkable gourmet flavor like this cannot be found in granulated garlic from the supermarket!
INGREDIENTS: 100% Pure Organic Heirloom Garlic (no fillers or preservatives!)
HOW TO USE: We find that 1/4 tsp. is equivalent to about 1 clove in most recipes. It is full-flavored so adjust according to your personal taste. A little goes a long way! This gourmet granulated garlic is versatile. We use the grinder to liven up soups, sauces & salad dressings. For meats & seafood, we like to use the full granulated pieces as a rub to get that extra zing of garlic flavor, especially when grilling.
ORGANIC & HOMEGROWN GARLIC: Our robust heirloom garlic is grown organically on small Midwest family farms. Yes, US Grown Garlic! We take pride in growing organic, high-quality, gourmet garlic that is the magic in all of our organic seasonings.
MADE WITH LOVE: Taste the difference of Keene Garlic's organic garlic seasonings. Keene Garlic produces our Heirloom Granulated Garlic in small batches in Madison, Wisconsin using organically & locally grown garlic. We are the go-to for all garlic lovers! Try something special from Wisconsin.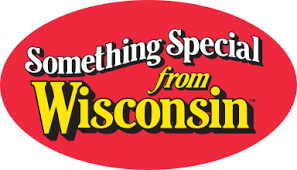 TASTY KEENE GARLIC RECIPE
Simple SPG (Salt, Pepper, Garlic) Rub with Heirloom Granulated Garlic 
Doesn't get any simpler than this! Our heirloom garlic adds a flavor punch that brings your meats and seafood to a new level.
Ingredients:
2 parts Kosher or other Coarse Salt (we use Himalayan Pink Salt!)
2 parts Keene Garlic's Heirloom Granulated Garlic
1 part Coarse Black Pepper
Add the ingredients to a mason jar. If you are an avid griller, you may want to mix up a larger batch to keep on hand!
Secure the lid tightly and shake until mixed.
Rub on any meat you want to grill or smoke.
Note: A good sized batch for one meal would be 1 Tbsp. Salt, 1 Tbsp. Granulated Garlic & 1 1/2 tsp. of Black Pepper.
***Keene Garlic also offers our Heirloom Garlic Powder, now in a jar. Check it out!***
ABOUT US:
Keene Garlic has been growing certified organic heirloom garlic for almost 2 decades. We have curated a unique network of small organic growers in our region. We are passionate about getting their high-quality heirloom garlic into the hands of to farmers, gardeners, chefs & foodies across the US. When you purchase from Keene Garlic you are supporting small organic family farms, and you are making a difference!
Allergens: Keene Garlic makes our garlic powder and garlic scape seasonings in our own licensed kitchen in Madison, Wisconsin. Allergens produced in our food licensed kitchen include dairy and sesame. We have food allergies and are extremely careful about making sure our seasonings come in contact with any allergens. You can be assured that we take every necessary step we can to prevent any cross contamination. We use our garlic seasonings exclusively & want not only our food to be safe, but yours too!
Additional information
| | |
| --- | --- |
| Size | 2.47 oz. (70g) Grinder Jar, 3.2 oz. (90g) Pouch |
Only logged in customers who have purchased this product may leave a review.