Organic Italian Seasoning with Keene Garlic
$10.99 – $11.99
Free Shipping | USDA Organic | Gluten Free | No MSG | No GMOs | US Grown Garlic | SALT FREE!
Description
Organic Italian Seasoning made with Heirloom Garlic
Small Farms, Big Flavor!
An array of savory herbs blended with our granulated garlic converge to create a versatile multipurpose blend. Elevate your sauces and meat marinades. Add to vinegar and oil for a great dressing.
INGREDIENTS: Organic garlic, organic oregano leaf, organic basil leaf, organic marjoram leaf, and organic sage leaf. SALT FREE!
HOW TO USE:  This blend of herbs and heirloom garlic is a wonderful addition to all of your Italian sauces & marinades. Sprinkle over your garlic bread or makes a lovely Italian salad dressing.
ORGANIC & HOMEGROWN GARLIC: Our robust heirloom garlic is grown organically on small Midwest family farms. Yes, US Grown Garlic! We take pride in growing organic, high-quality, gourmet garlic that is the magic in all of our organic seasonings.
MADE WITH LOVE: Taste the difference of Keene Garlic's organic garlic seasonings. Keene Garlic's Organic Italian Seasoning is produced in small batches in Madison, Wisconsin using our organically grown garlic . We are the go-to for all garlic lovers! Try something special from Wisconsin.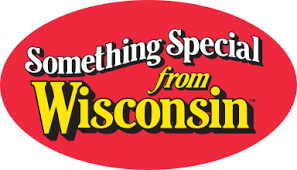 TASTY KEENE GARLIC RECIPE
Heirloom Garlic Italian Marinade (works for all meats!) Yield: Enough for 2 to 3 pounds meat
INGREDIENTS
1

cup extra-virgin olive oil

¾

cup red wine vinegar
Zest of 1 lemon

¼

cup freshly squeezed lemon juice (about 2 lemons)

3-4

cloves garlic, peeled, smashed and roughly chopped
2-3 Tbsp. Keene Garlic's Italian Seasoning

1

tsp. granulated sugar

1

tsp. sea salt

1 tsp.

 freshly cracked black pepper

1/2-1

tsp. red pepper flakes, or to taste
Whisk together all the ingredients in a large bowl. Add cubes of chicken, lamb, beef or pork to the marinade. Cover tightly, or place into large zippered bags and refrigerate for 24 to 36 hours (10 to 12 hours for chicken).
Marinade can also be used as a tasty salad dressing!
Check out our other Organic Seasonings made with Keene's Heirloom Garlic & Garlic Scapes!
ABOUT US:
Keene Garlic has been growing certified organic heirloom garlic for almost 2 decades. We have curated a unique network of small organic growers in our region. We are passionate about getting their high-quality heirloom garlic into the hands of to farmers, gardeners, chefs & foodies across the US. When you purchase from Keene Garlic you are supporting small organic family farms, and you are making a difference!
Allergens: Keene Garlic makes our garlic powder and garlic scape seasonings in our own licensed kitchen in Madison, Wisconsin. Allergens produced in our food licensed kitchen include dairy and sesame. We have food allergies and are extremely careful about making sure our seasonings come in contact with any allergens. You can be assured that we take every necessary step we can to prevent any cross contamination. We use our garlic seasonings exclusively & want not only our food to be safe, but yours too!
Additional information
| | |
| --- | --- |
| Weight | .5 lbs |
| Size | .63 oz. (18g) Jar, 1.0 oz. (28g) Pouch |
Only logged in customers who have purchased this product may leave a review.