Organic Pizza Seasoning
$10.99 – $11.99
Free Shipping | USDA Organic | Gluten Free | No MSG | No GMOs | US Grown Garlic | Salt Free!
Description
Organic Pizza Seasoning made with Heirloom Garlic
Small Farms, Big Flavor!
Turn any pizza into a party with this one-of-a-kind blend that highlights our gourmet heirloom garlic. A great enhancement to flatbreads, tomato sauce, or garlic bread.
INGREDIENTS: Organic onion, organic oregano leaf, organic fennel seed, organic basil leaf, organic garlic, organic chili flakes, organic parsley leaf, and organic thyme leaf. SALT FREE!
HOW TO USE:  Of course, this flavorful blend is the perfect topping for homemade pizza, but it is also a great way to jazz up a frozen pizza for a quick dinner. Use this tasty seasoning to add a punch to all of your Italian sauces, like alfredo & marinara or give your Italian vinaigrette a little kick!
ORGANIC & HOMEGROWN GARLIC: Our robust heirloom garlic is grown organically on small Midwest family farms. Yes, US Grown Garlic! We take pride in growing organic, high-quality, gourmet garlic that is the magic in all of our organic seasonings.
MADE WITH LOVE: Taste the difference of Keene Garlic's organic garlic seasonings. Keene Garlic's Organic Pizza Seasoning is produced in small batches in Madison, Wisconsin using our organically grown garlic . We are the go-to for all garlic lovers! Try something special from Wisconsin.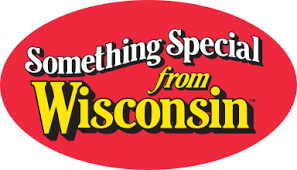 TASTY KEENE GARLIC RECIPE
Homemade Pizza with Keene Garlic Seasoning
Ingredients:
One batch of Pizza Dough (see recipe below) or 1 store-bought crust
1/2 cup of Pizza Sauce (see recipe below) or store-bought sauce
~8oz. shredded mozzarella or thinly sliced fresh mozzarella cheese
Handful of grated/shredded Parmesan cheese
Toppings of your choice

Our favorites are Italian Sausage, Bell Peppers & Mushrooms!

Keene Garlic Organic Pizza Seasoning
Preheat oven to 425F.
Prepare homemade pizza dough per instructions below or unpack store bought crust.
Evenly spread pizza sauce to the edges.
Top with Mozzarella & Parmesan cheeses.
Add toppings & sprinkle liberally with Keene Garlic's Organic Pizza Seasoning
Bake pizza in the center of the oven for 13-15 minutes. Enjoy!
Homemade Pizza Dough Recipe:
1

 

cup

 

warm water (110 degrees F/45 degrees C)

1

 

(.25 ounce) package

 

active dry yeast

1

 

teaspoon

sugar

1/4 tsp. garlic powder, optional

2 ½

 

cups

 

bread flour

2

 

tablespoons

 

olive oil

1

 

teaspoon

 

salt
Combine 1 cup of flour, instant yeast, sugar, and salt in a large bowl. If desired, add garlic powder and dried basil at this point as well.

Add olive oil and warm water and use a wooden spoon to stir well very well. Let sit for ~5 minutes.

Gradually add another 1 1/2 cup of flour. Add a little extra flour if needed. Ideally, the dough should still be slightly sticky but will be workable with your hands.

Drizzle a separate, large, clean bowl generously with olive oil. Use hands or pastry brush to coat the inside of the bowl.

Lightly dust your hands with flour and form your pizza dough into a round ball. Transfer to the bowl. Roll the pizza dough along the inside of the bowl until it is coated in olive oil, then cover the bowl tightly with plastic wrap and place it in a warm place.

Allow dough to rise for 30 minutes or until doubled in size.

Preheat the oven to 425F once the dough has risen. Use your hands to gently deflate it and transfer to a lightly floured surface. Knead briefly until smooth (about 3-5 times).

Use either your hands or a rolling pin to work the dough into 12″ circle. Transfer to a pizza pan that has been oiled or lined with parchment paper.

Use a fork to poke holes to keep the dough from bubbling up in the oven.

Add desired toppings and bake in a 425F preheated oven for 13-15 minutes or until toppings are golden brown. Slice and serve.
Homemade Pizza Sauce Recipe:
1 (28-ounce) can whole tomatoes (we LOVE using San Marzanos!)
 2 tablespoons olive oil
1/4 c. finely minced onions
 2 tsp. Keene Garlic Organic Pizza Seasoning
 2-3 cloves garlic, pressed
 2 teaspoons sugar
 1 teaspoon kosher salt
Open can of tomatoes and empty into a medium pot. With hands of potato masher, smash tomatoes so they are broken up, but still chunky.
In shallow pan, heat olive oil & saute onions, garlic & Keene Garlic Organic Pizza Seasoning for ~3 minutes, being careful to not let them burn.
Add the onion/garlic mixture, salt & sugar to the tomato pot.
Simmer on medium -low temperature for about 30 minutes or until thickened.
ABOUT US:
Keene Garlic has been growing certified organic heirloom garlic for almost 2 decades. We have curated a unique network of small organic growers in our region. We are passionate about getting their high-quality heirloom garlic into the hands of farmers, gardeners, chefs & foodies across the US. When you purchase from Keene Garlic you are supporting small organic family farms, and you are making a difference!
Allergens: Keene Garlic makes our garlic powder and garlic scape seasonings in our own licensed kitchen in Madison, Wisconsin. Allergens produced in our food licensed kitchen include dairy and sesame. We have food allergies and are extremely careful about making sure our seasonings come in contact with any allergens. You can be assured that we take every necessary step we can to prevent any cross contamination. We want not only our food to be safe, but yours too!
Additional information
| | |
| --- | --- |
| Weight | N/A |
| Dimensions | N/A |
| Size | 1.06 oz. (30g) Jar, 1.25 oz. (35g) Pouch |
Only logged in customers who have purchased this product may leave a review.