Organic Roasted Pork Rub
Free Shipping | USDA Organic | Gluten Free | No MSG | No GMOs | US Grown Garlic
In stock
Description
Organic Roasted Pork Rub
Small Farms, Big Flavor!
Make your pork blush with this scintillating complement to pork roasts, grilled pork ribs, chops or pulled pork.
Roasted Pork Rub with Keene Garlic – Organic 3 oz. (85g) Net Wt.
REAL INGREDIENTS, REAL FLAVOR: Organic garlic, sea salt, organic onion, organic sugar, organic paprika, organic yellow mustard, organic sage, organic celery, organic cumin, organic ginger, organic rosemary, organic thyme, and organic rice concentrate.
HOW TO USE: This rub is ideal for pork roasts, pulled pork, and grilled pork ribs. Seasoning pork before cooking is an essential step in bringing out its natural flavors, and can improve the taste and texture of the meat.
ORGANIC & HOMEGROWN GARLIC: Our robust heirloom garlic is grown organically on small Midwest family farms. Yes, US Grown Garlic! We take pride in growing organic, high-quality, gourmet garlic that is the magic in all of our organic seasonings.
MADE WITH LOVE: Taste the difference of Keene Garlic's organic garlic seasonings. Keene Garlic produces its Organic Roasted Pork Rub in small batches in Madison, Wisconsin using our organically grown garlic . We are the go-to for all garlic lovers! Try something special from Wisconsin.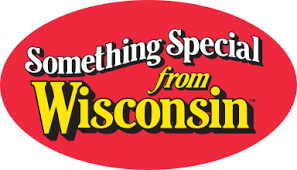 ABOUT US:
Keene Garlic has been growing certified organic heirloom garlic for almost 2 decades. We have curated a unique network of small organic growers in our region. We are passionate about getting their high-quality heirloom garlic into the hands of farmers, gardeners, chefs & foodies across the US. When you purchase from Keene Garlic you are supporting small organic family farms, and you are making a difference!
Allergens: Keene Garlic makes our garlic powder and garlic scape seasonings in our own licensed kitchen in Madison, Wisconsin. Allergens produced in our food licensed kitchen include dairy and sesame. We have food allergies and are extremely careful about making sure our seasonings come in contact with any allergens. You can be assured that we take every necessary step we can to prevent any cross contamination. We want not only our food to be safe, but yours too!
Only logged in customers who have purchased this product may leave a review.