Freeze-Dried Garlic Scape Powder – Certified Organic
$17.99 – $18.99
Free Shipping | USDA Organic | Gluten Free | No MSG | No GMOs | US Grown Garlic | Salt Free!
Description
Freeze-Dried Garlic Scape Powder – Certified Organic
Small Farms, Big Flavor!
Our all-purpose Freeze-Dried Garlic Scape Powder – Certified Organic is a rare find & easy on the digestive system. Garlic scapes have a unique mild garlic/onion flavor that complements just about any dish!
Garlic scapes
 are the edible flower stem of hardneck garlic that are highly sought after. After hand harvesting the garlic scapes, we freeze-dry them at the peak of freshness. The beautiful light green Garlic Scape Powder is an easy substitute for garlic powder in any recipe and is low FODMAP-diet friendly.
INGREDIENTS:  Organic Garlic Scapes
HOW TO USE: An all-purpose flavorful powder that can easily substitute garlic powder in any recipe. Season roasted vegetables or use as a delicate addition to soups, stews & salad dressings. Add to rice or other grains for a flavorful side dish. A tasty treat sprinkled on popcorn! Low FODMAP-diet Friendly!
ORGANIC & HOMEGROWN GARLIC: Our robust heirloom garlic is grown organically on small Midwest family farms. Yes, US Grown Garlic! We take pride in growing organic, high-quality, gourmet garlic that is the magic in all of our organic seasonings.
MADE WITH LOVE: Taste the difference of Keene Garlic's organic garlic seasonings. Keene Garlic's Freeze-Dried Garlic Scape Salt Seasoning is produced in small batches in Madison, Wisconsin using our organically grown garlic scapes. We are the go-to for all garlic lovers! Try something special from Wisconsin.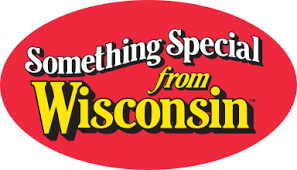 TASTY KEENE GARLIC RECIPE
Garlic Scape Buttered Pasta
A light topping to make a simple pasta night feel special. Use homemade noodles to make it really great!
Ingredients: 
-1 package pasta of your choice (we love RP's Pasta out of Madison, WI!)
-1-2 Tbsp. butter
-1 tsp. (or more to taste!) Keene Garlic Freeze-Dried Garlic Scape Powder
-Salt & pepper to taste
-Optional: Parmesan cheese for topping
Prepare pasta per instructions on packaging & drain.
Return pasta to warm pan. Add butter & Freeze Dried Garlic Scape Powder.
Stir gently to melt & coat noodles. Add Salt & Pepper to taste
Optional: Top with Parmesan Cheese.
***NOTE: Love garlic scapes? We also make a Freeze-Dried Garlic Scape Salt Seasoning. Check it out!
ABOUT US:
Keene Garlic works with small organic farmers in our region who produce high quality heirloom garlic.  Our experienced farmers have been growing for generations to share top notch garlic for your gardens, farms, and kitchens. When you purchase from Keene Garlic you are supporting small organic family farms, and you are making a difference!
Allergens: Keene Garlic makes garlic powder and garlic scape seasonings in our own licensed kitchen in Madison, Wisconsin licensed as a food processing plant by the State of Wisconsin. Allergens produced in our food processing plant and kitchen include dairy and sesame. We have food allergies and are extremely careful about making sure our garlic powder does not come in contact with other allergens and take every necessary step we can to prevent any cross contamination. Since we use our own garlic powder exclusively, we want not only our food to be safe, but yours too!
Additional information
| | |
| --- | --- |
| Size | 1.94 oz. (55g) Jar, 2 oz. (57g) Pouch |
Only logged in customers who have purchased this product may leave a review.