Organic Thai Seasoning
$10.99 – $11.99
Free Shipping | USDA Organic | Gluten Free | No MSG | No GMOs | US Grown Garlic | Salt Free!
Description
Organic Thai Seasoning made with Heirloom Garlic
Small Farms, Big Flavor!
Bring our small-batch authentic Thai flavor to your kitchen. This exotic blend of garlic and authentic spices is a balance of flavor, with a little kick, that you're sure to love. 
INGREDIENTS: Organic chili powder, organic garlic, organic coriander, organic chili flakes, organic lemongrass, organic lemon peel, organic ginger, organic star anise, organic cilantro, organic onion, organic basil, organic cumin, organic cayenne, organic white pepper, organic cinnamon and organic lemon oil. SALT FREE!
HOW TO USE:

You can use this seasoning in a variety of Thai dishes.

Excellent as a rub or marinade for meats and fish. For a culinary adventure, add to coconut milk for a cozy Asian sauce. (see recipe below!)
ORGANIC & HOMEGROWN GARLIC: Our robust heirloom garlic is grown organically on small Midwest family farms. Yes, US Grown Garlic! We take pride in growing organic, high-quality, gourmet garlic that is the magic in all of our organic seasonings.
MADE WITH LOVE: Taste the difference of Keene Garlic's organic garlic seasonings. Keene Garlic's Organic Thai Seasoning is produced in small batches in Madison, Wisconsin using our organically grown garlic . We are the go-to for all garlic lovers! Try something special from Wisconsin.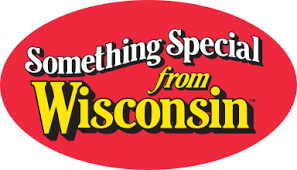 TASTY KEENE GARLIC RECIPE
Garlicky Thai Tofu & Vegetables (makes 4 servings)
Ingredients:
One block of extra-firm tofu (sauteed in oil or baked)- Option to leave out or use cooked chicken instead!
1 Tbsp. avocado or coconut oil
1 small onion, chopped (about 1 cup)
Pinch of salt, more to taste
2 cloves garlic, minced
2-3 cups of sliced/chopped vegetables of your choice (we used Asian eggplant & broccoli in these pics)
2-3 Tbsp. Keene Garlic's Thai Seasoning (to taste, depending on spiciness level)
1 can (14oz.) regular coconut milk
optional 1-2 cups thinly sliced greens (bok choy or kale are our favorites)
1 Tbsp. soy sauce or Tamari
2 tsp. rice vinegar or lime juice
Cooked Rice for serving
Optional garnishes: Handful of cilantro or chopped basil, chopped peanuts or chili garlic sauce.
Instructions:
Press tofu and prepare by either sauteing in oil or baking in the oven. (our favorite way: Crispy Baked Tofu)
Meanwhile, heat oil in large skillet or wok over medium heat.
Saute the onion with the pinch of salt. Cook, stirring often until onion is softened, ~5 minutes. Add garlic and cook about 30 more seconds, stirring continuously.
Add your veggies of choice and saute until fork tender. (3-5 minutes)
Add the Keene Garlic Thai Seasoning and stir for 1-2 minutes, until fragrant.
Pour in the coconut milk, prepared tofu & optional greens. Bring to a simmer to soften the veggies to desired texture, usually around 5-7 minutes.
Remove from heat and add the soy/Tamari and rice vinegar/lime juice. Add salt to taste.
Serve over warm rice with optional garnishes. Enjoy!
ABOUT US:
Keene Garlic has been growing certified organic heirloom garlic for almost 2 decades. We have curated a unique network of small organic growers in our region. We are passionate about getting their high-quality heirloom garlic into the hands of farmers, gardeners, chefs & foodies across the US. When you purchase from Keene Garlic you are supporting small organic family farms, and you are making a difference!
Allergens: Keene Garlic makes our garlic powder and garlic scape seasonings in our own licensed kitchen in Madison, Wisconsin. Allergens produced in our food licensed kitchen include dairy and sesame. We have food allergies and are extremely careful about making sure our seasonings come in contact with any allergens. You can be assured that we take every necessary step we can to prevent any cross contamination. We want not only our food to be safe, but yours too!
Additional information
| | |
| --- | --- |
| Weight | .25 lbs |
| Dimensions | N/A |
| Size | 1.76 oz. (50g) Jar, 2 oz. (57g) Pouch |
Only logged in customers who have purchased this product may leave a review.