Garlic Scape Lover's Gift Set – Organic
$52.99
Free Shipping | USDA Organic | Gluten Free | No MSG | No GMOs | US Grown Garlic | Contains Salt
In stock
Description
Garlic Scape Lover's Gift Set- Organic
The perfect gift for garlic scape lovers! Small Farms, Big Flavor!
Garlic Scape Lover's Gift Set- Organic Includes:
MORE INFORMATION:
Freeze-Dried Garlic Scape Salt- Certified Organic
INGREDIENTS: Organic Garlic Scapes, Himalayan Pink Salt
HOW TO USE: This unique all-purpose seasoning pairs exceptionally well with veggies. The light, onion/garlic flavor from the garlic scape combined with salt brings out the natural flavor of most vegetables. Fantastic sprinkled on popcorn, fries or used to make garlic bread. We also love it on our Caprese Salad!
Dehydrated Garlic Scapes & Pink Salt- Certified Organic
INGREDIENTS: Organic Garlic Scapes, Himalayan Pink Salt
HOW TO USE: This is the ultimate addition to just about any dish. It's just perfect on eggs of all kinds: hard-boiled, scrambled, deviled, you name it. A great complement to roasted veggies of all kinds. Add it to sour cream or cream cheese for a simple, yet delicious dip or grind it over popcorn for a gourmet treat!
Organic Freeze-Dried Garlic Scapes
INGREDIENTS: Organic Garlic Scapes
HOW TO USE: To reconstitute, put scapes in a bowl & add water to cover. Wait a few minutes & then add to your dish. Alternatively, you can add directly to any dish that has a good water content, such as soups & salad dressings. Freeze-dried garlic scapes can also be blended into a powder & used as a seasoning in just about any dish.
HOMEGROWN ORGANIC GARLIC:
Our robust heirloom garlic is grown organically on small Midwest family farms. Yes, US Grown Garlic! We take pride in growing organic, high-quality, gourmet garlic & garlic scapes that are the magic in all of our organic seasonings.
MADE WITH LOVE: 
Taste the difference of Keene Garlic's organic garlic seasonings. Keene Garlic's Garlic Scape Lover's Gift set is all produced in small batches in Madison, Wisconsin using our organically grown garlic scapes. We are the go-to for all garlic lovers! Try something special from Wisconsin.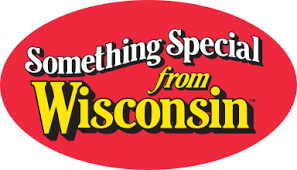 ABOUT US:
Keene Garlic works with small organic farmers in our region who produce high quality heirloom garlic.  Our experienced farmers have been growing for generations to share top notch garlic for your gardens, farms, and kitchens. When you purchase from Keene Garlic you are supporting small organic family farms, and you are making a difference!
Allergens: Keene Garlic makes garlic powder and garlic scape seasonings in our own licensed kitchen in Madison, Wisconsin licensed as a food processing plant by the State of Wisconsin. Allergens produced in our food processing plant and kitchen include dairy and sesame. We have food allergies and are extremely careful about making sure our garlic powder does not come in contact with other allergens and take every necessary step we can to prevent any cross contamination. Since we use our own garlic powder exclusively, we want not only our food to be safe, but yours too!
Additional information
| | |
| --- | --- |
| Weight | 1.5 lbs |
| Dimensions | 10 × 7 × 5 in |
Only logged in customers who have purchased this product may leave a review.