Six Rare Garlic Varieties That We Tested This Year
At Keene Garlic, we continue to be fascinated by all of the unique varieties of garlic that are available. Over the years we have expanded our collection to consistently provide our customers with new and exciting garlic varieties to plant and eat. We offer everything from creamy and sweet varieties like Vietnamese Red to varieties that are breathtakingly hot like Asian Tempest!
This year, we harvested six new varieties that we are testing out. These are rare varieties and we had limited quantities available, so they weren't available for sale on our website. However, if you ordered one of our sampler packages you may have seen some of these varieties included!
Chrysalis Purple
If you love garlic scapes, you will love Chrysalis Purple! This variety is a purple stripe, meaning that it will produce delicious garlic scapes in the spring. Furthermore, many people have described the taste of the garlic itself as scape-like. It's bright, fresh and zesty with a mild heat that is great raw or cooked.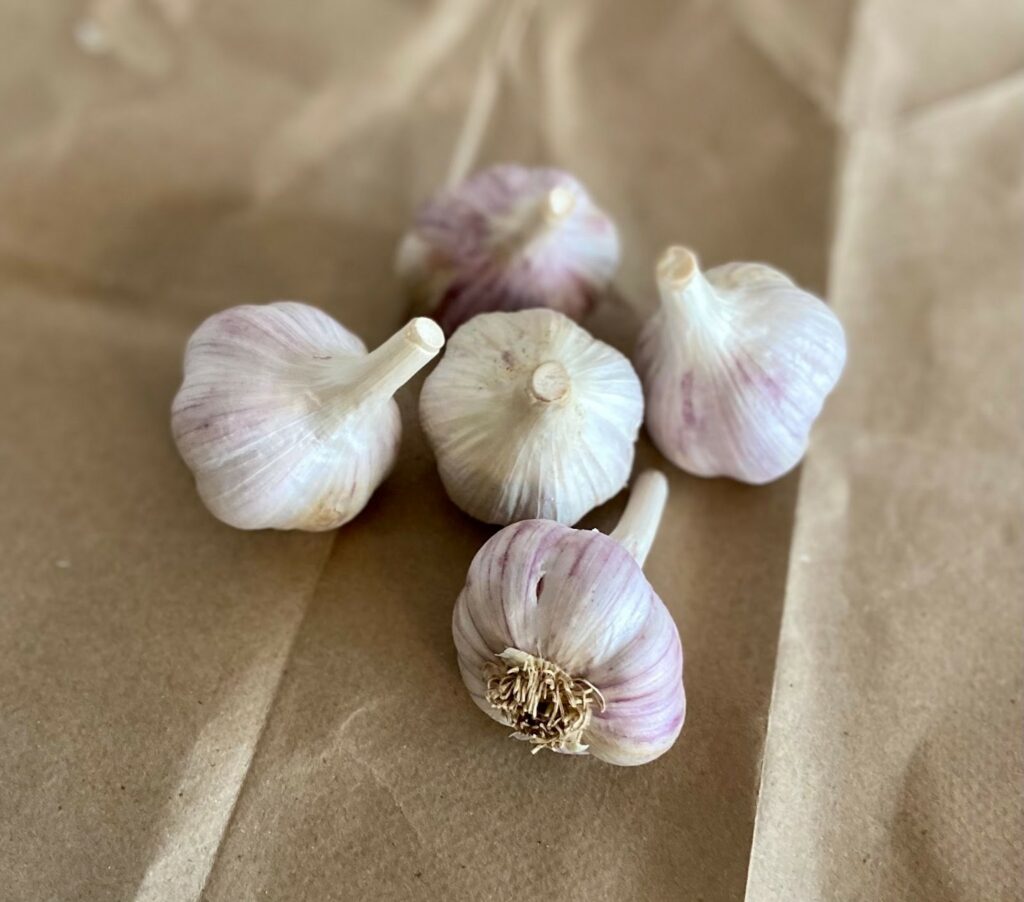 Bavarian Purple
Bavarian purple is a rocambole variety that is known for its early-season harvest. This variety offers an incredibly complex flavor that is perfect for garlic connoisseurs. We describe it as rich and earthy, and we would love to hear what your palate has to say too!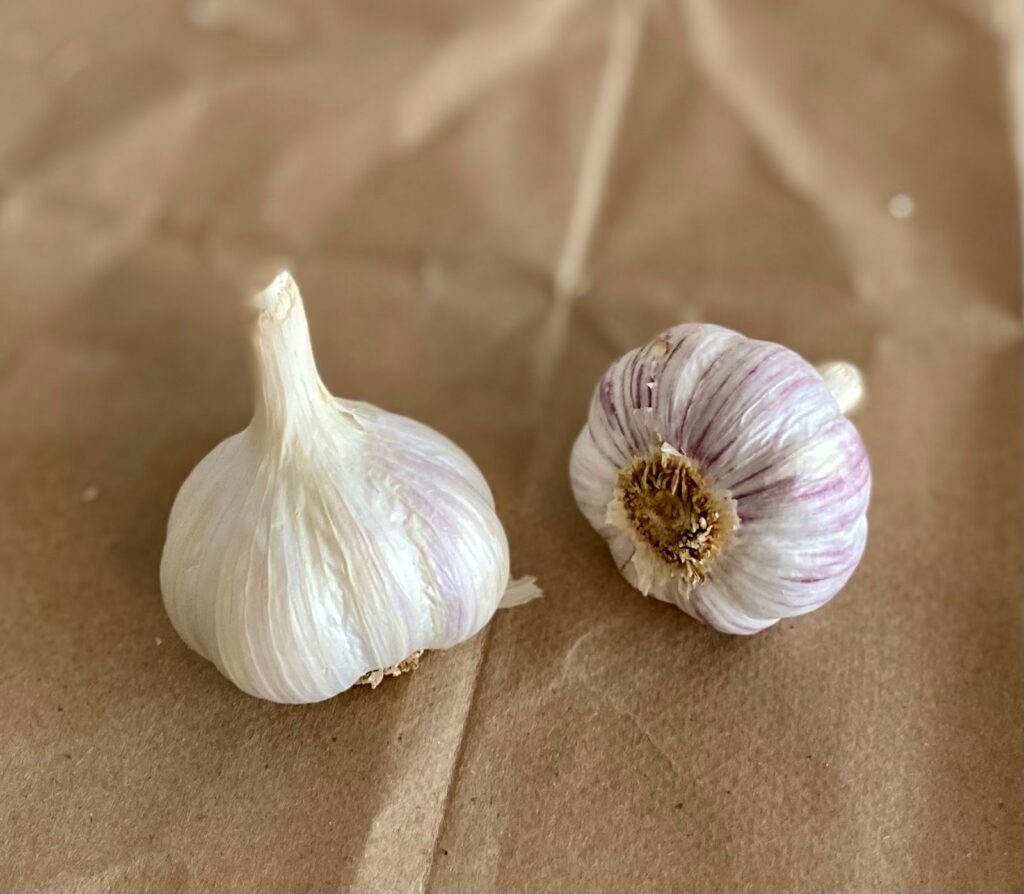 Redneck Wild
Keeping with its name, Redneck Wild is a rocambole variety that was originally found growing wild near some railroad tracks by a grower named John in Klamath County, Oregon. It was developed from bulbils and has since become full-size garlic bulbs ready to share with growers across the country. This variety has a wonderful pure garlicky flavor that will go well in any dish.
Svea
Svea is a purple stripe variety that has it all. If you want a strong and spicy garlic flavor, keep it raw and add it to your favorite salad dressing. Or, if you want a nutty garlicky flavor, roast it in the oven and spread it on some crusty bread. This variety will also produce fresh and vibrant garlic scapes in the springtime that are wonderful for making homemade garlic scape pesto. This is a must-try garlic!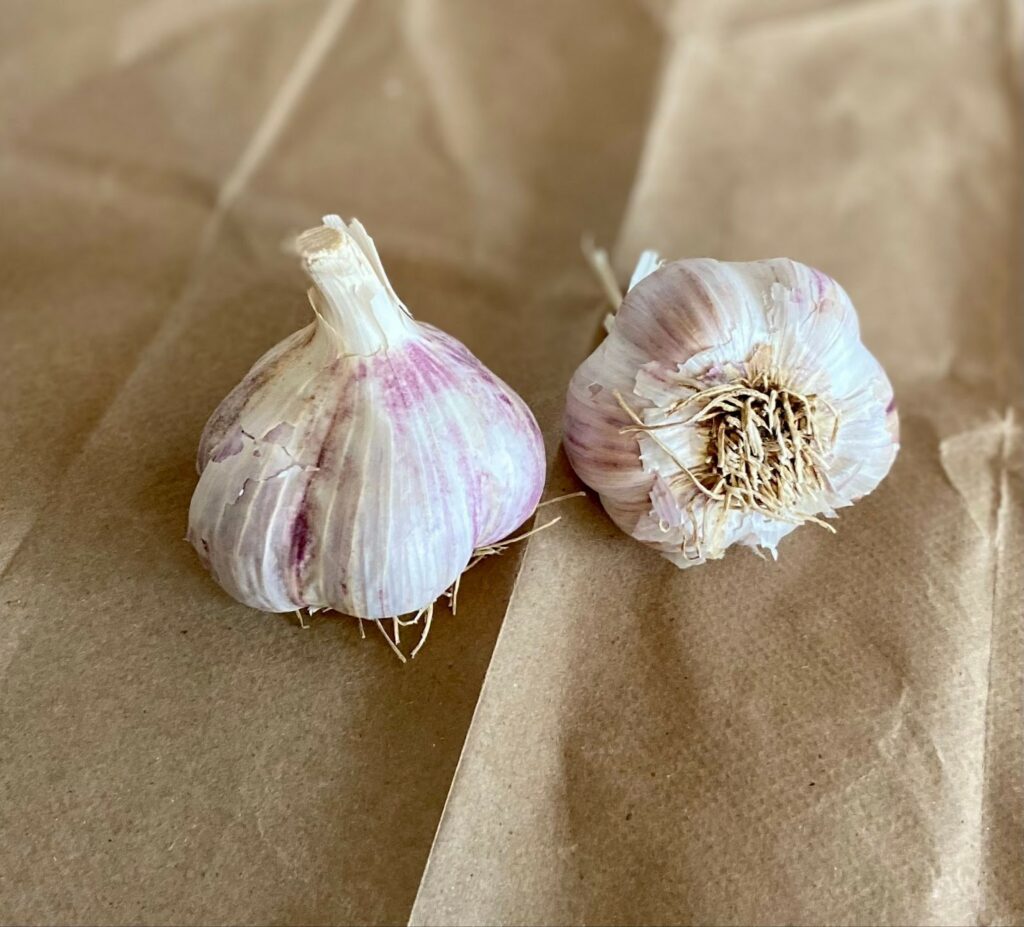 Russian Red
The Russian Red garlic that we harvested this year is a beautiful marbled purple stripe. This variety sets the standard for true garlic flavor. It's rich and complex, not too hot, and has a smooth, mellow aftertaste. It's simply delicious, and we're so happy to share it with our customers.
Shandong
This garlic variety originated in China's Shandong province. It's a beautiful Turban hardneck that is known for growing well in warmer regions. Turbans tend to be the first out of the field, so their early maturity is ideal for southern growers who need to beat the summer heat. This garlic packs a fiery punch that lingers when eaten raw and becomes rich and nutty when baked. This variety wont store as long as others, so we recommend eating it first!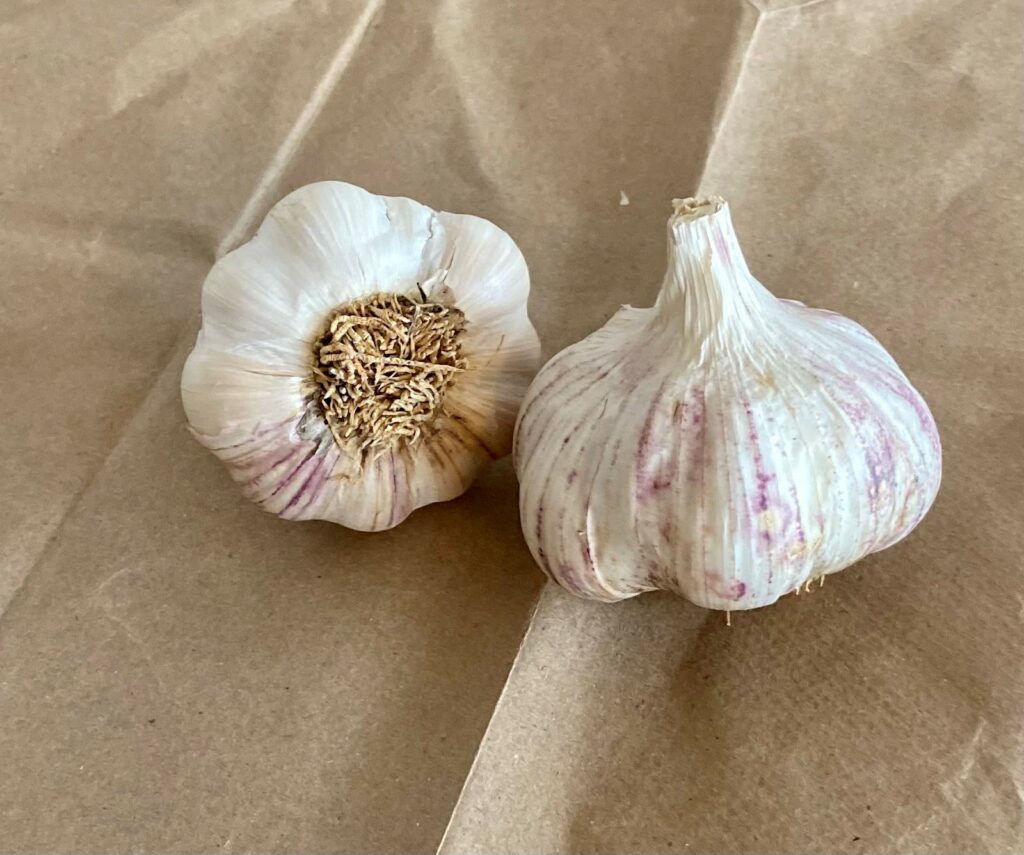 If you did receive one of these varieties this year, please reach out and let us know what you thought! Your feedback is so important to us, and it will help us decide whether we want to include these varieties in our yearly collection.