Dreaming of spring is one of the only things getting us through this long Wisconsin winter. Our gardens may not be blooming yet, but this homemade garden focaccia bread sure is!
On top of a soft and pillowy base, cherry tomatoes and garlic cloves open like petals, with long cilantro stalks for stems. Fresh herbs and mushrooms form the garden bed, and the yellow-pepper sunshine radiates across the golden, olive-oil brushed crust.
If you love gardening (and homemade bread), this garden focaccia recipe is for you!
How to Make the Bread
For the bread, we followed this recipe. The recipe is very easy to follow, even for beginners. The secret to this recipe is allowing the bread to rise slowly overnight in the refrigerator, leading to extra-pillowy and airy focaccia. Best of all, you probably already have the ingredients to make this in your pantry!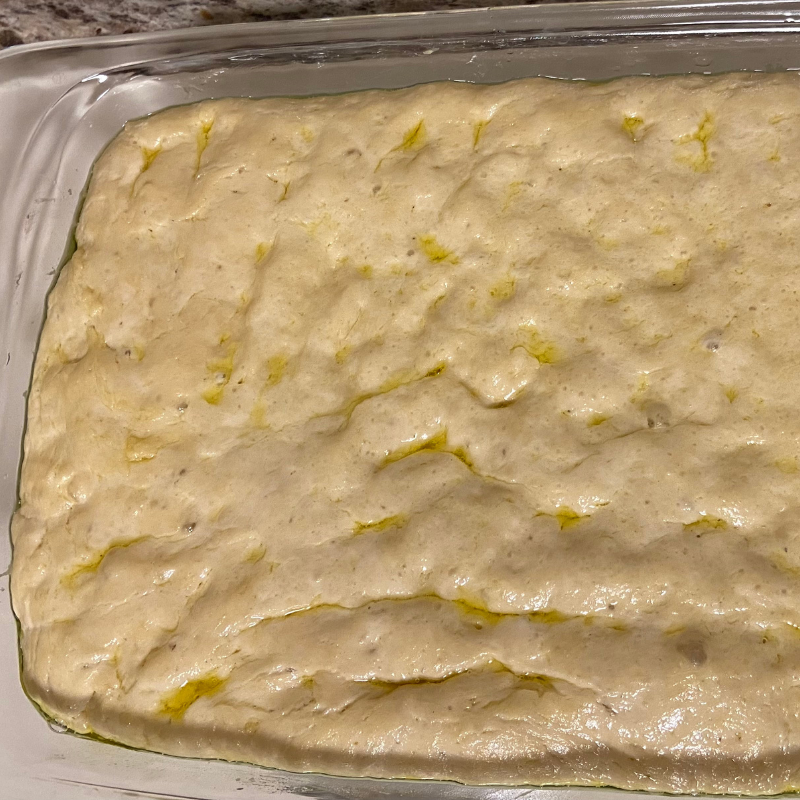 How to Decorate the Bread
There's really no right or wrong way to decorate your focaccia bread – after all – it's art! Be creative with the fresh ingredients that you already have in your refrigerator. We used:
Yellow & orange bell peppers
Onion
Garlic cloves
Mushrooms
Red cabbage leaves, cut into petal shapes
Spinach leaves, cut into petal shapes
Spring mix
Cilantro leaves & stems
Garlicky Italian Seasoning, to sprinkle
Granulated Garlic, to sprinkle
Sea salt
Tip: Before baking, brush the vegetables with olive oil to prevent burning in the oven. Also, be sure to press the ingredients into the dough to embed them. Bake as directed in the bread recipe.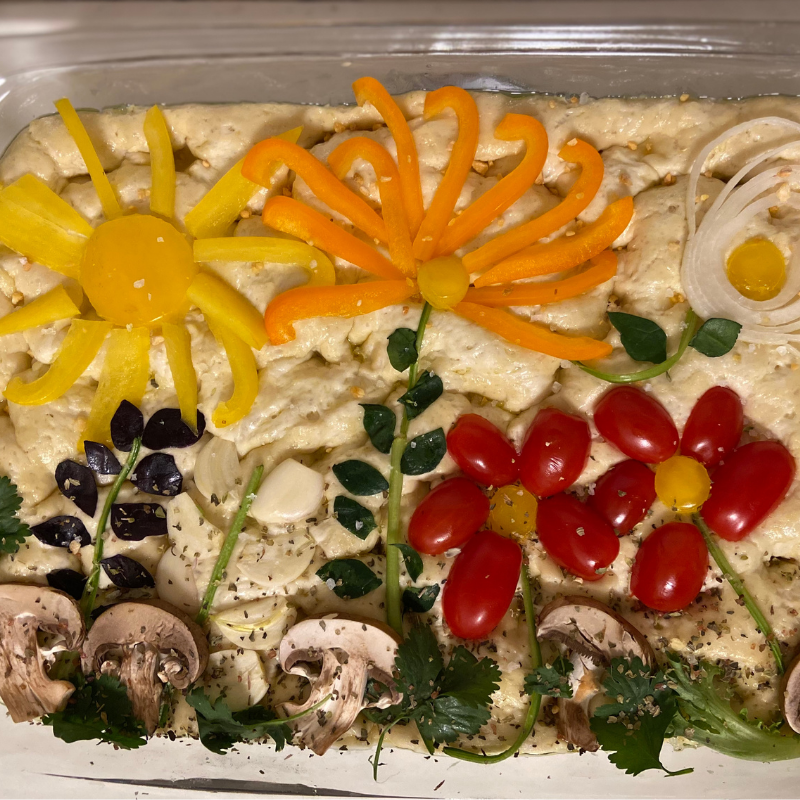 How to Use the Bread
Congratulations – you just made garden focaccia bread!
You can eat the bread as is, enjoy it alongside a bowl of warm soup, or even make it into sandwiches. To make the sandwiches we sliced the focaccia bread in half crosswise, spread it with our homemade garlic scape pesto, filled it with cheese and vegetables, and popped it in the panini press for a delicious meal!