Southern States (US) - Heat Tolerant Garlic
Best Garlic to grow in the South. For planting garlic in the spring, see our spring garlic page.  Keene Garlic suggests mainly certified organic or naturally grown softneck varieties, and a small number of turbans and creoles. Hardnecks, generally, do not grow well in warmer climates but there are a few which have adapted well.  Yes! Many growers achieve success growing garlic in the south, west and plant hardiness zones 7 and higher. Keene Garlic are the experts of growing, especially in our grow zone, and we learn alot about growing in the south by communicating with southern growers. Information on the internet is often geared towards harvesting and planting for northern growers.  Growing in the south can be done successfully, it is all about finding the right varieties for your soil. We highly recommend getting specific information on growing in your region by local resources, such as your county extension.
Trends we hear often:
Vernalization – simulate winter frost by storing garlic in the refrigerator for 2-3 weeks.
Garlic growing in warm regions requires more effort and care.
Respond frequently to changing weather conditions.
Plant later, harvest earlier, while considering the high temps.
Garlic varieties,- heat tolerant garlic, best for Southern States (US) such as Texas, Florida, Georgia, Louisiana, North Carolina, Tennessee and western states such as California, Arizona, New Mexico, and Colorado. Also Nevada, Utah, Oklahoma, Arkansas, South Carolina, Mississippi, and Alabama.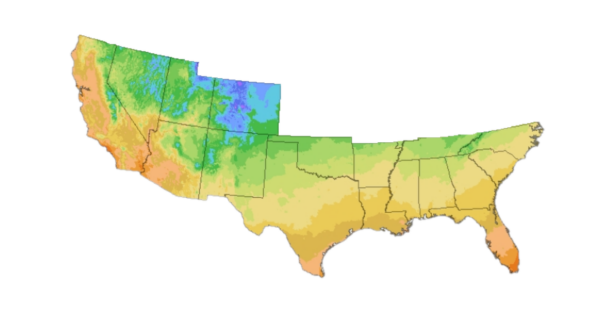 Southern States (US) – Heat Tolerant Garlic – Certified Organic and Naturally Grown
Showing all 19 results