As much as we love growing garlic, we also love seeing our customers' growing success! Through the years, we have received so many wonderful messages from our customers talking about how thrilled they are with the garlic they grew from our seed stock. If you grow our garlic, we would love to see your photos as well, so feel free to send them to us by email or social media. We hope you enjoy these beautiful photos of garlic, garlic scapes, and green garlic!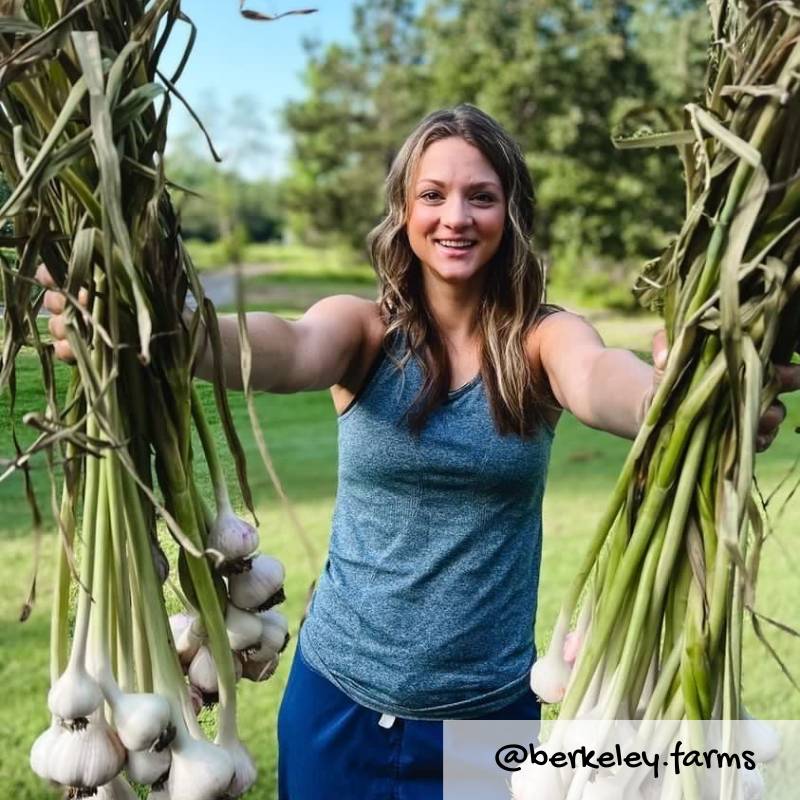 Look how excited Lauren is about her garlic harvest! In her post, she said, "Garlic is hands-down the easiest crop we grow." Check out our page to learn more about how easy it is to grow garlic.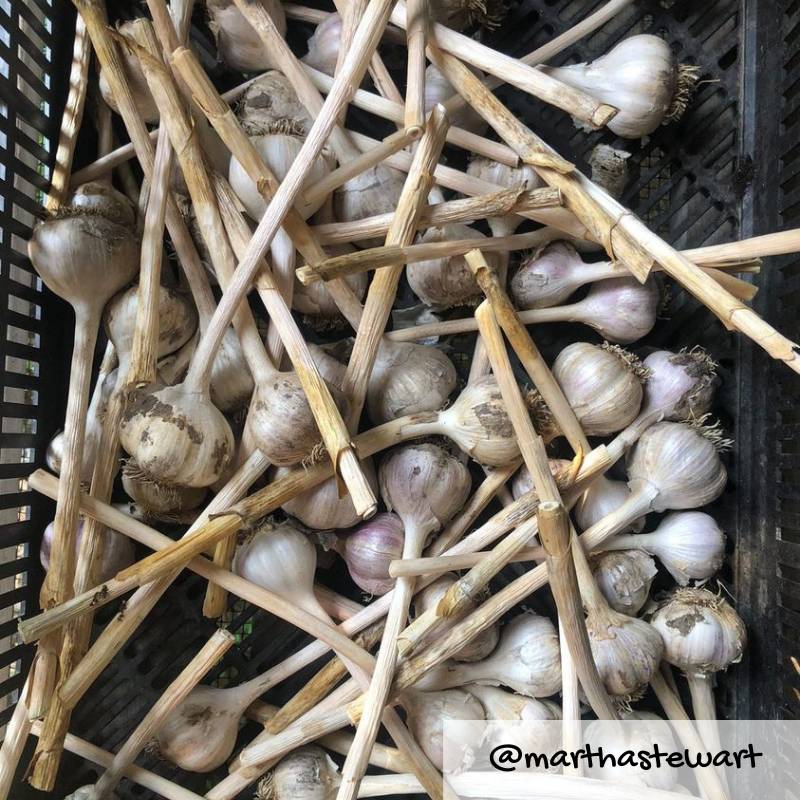 Martha Stewart loves growing Keene Garlic! Learn more about her favorite varieties and tips for planting, harvesting, and curing at her blog.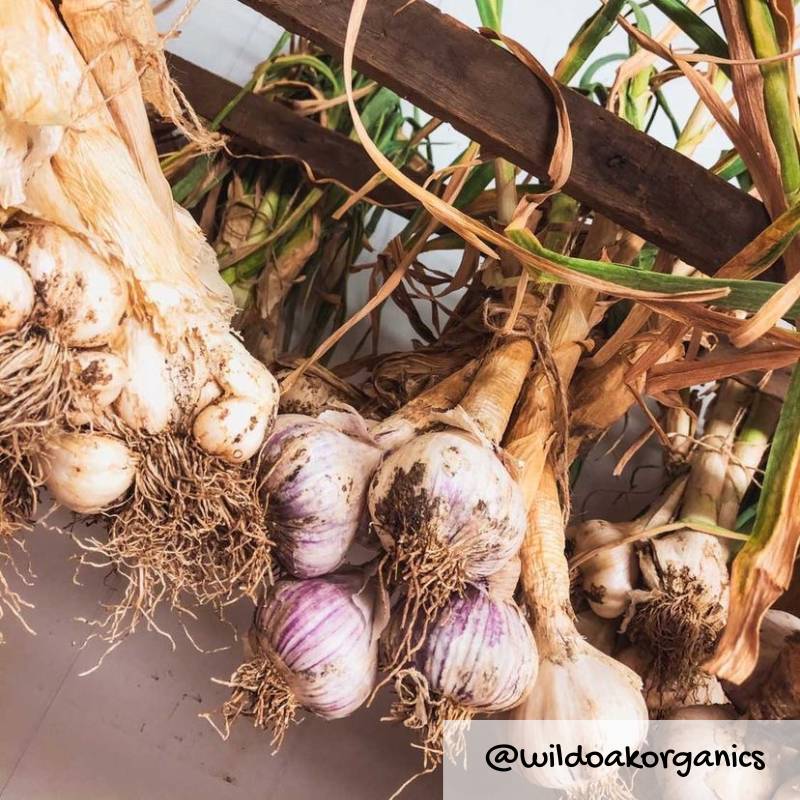 Wild Oak Organics is a second-generation farm that grows garlic in San Diego, CA! We wrote a blog all about growing garlic in warmer climates to help our southern growers be successful, so check it out!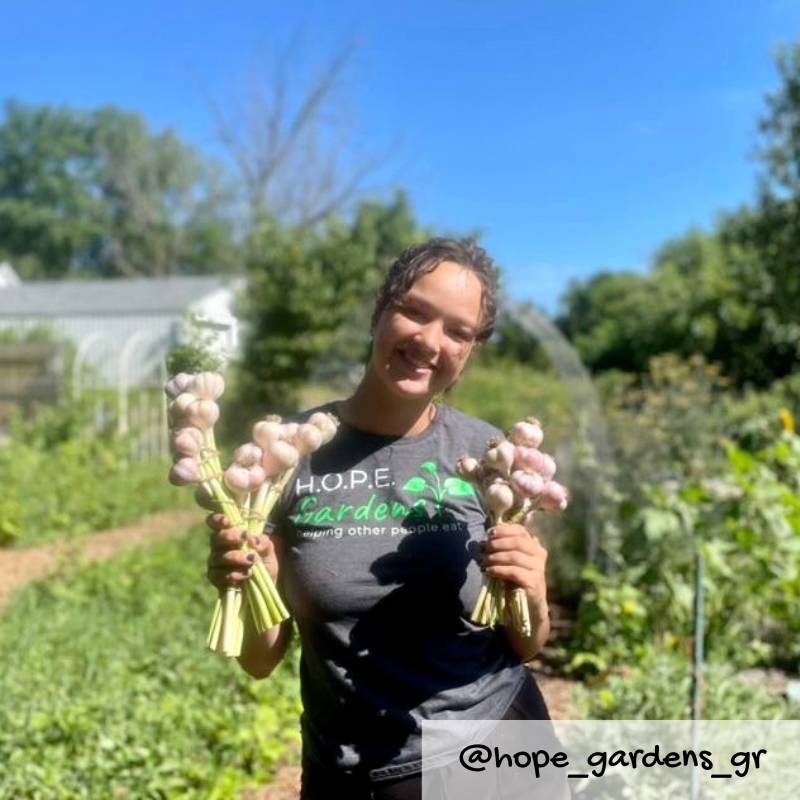 HOPE Gardens is a non-profit organization that teaches kids how to grow food. We donate garlic to them every year to support their mission. Remember to donate to your local community gardens!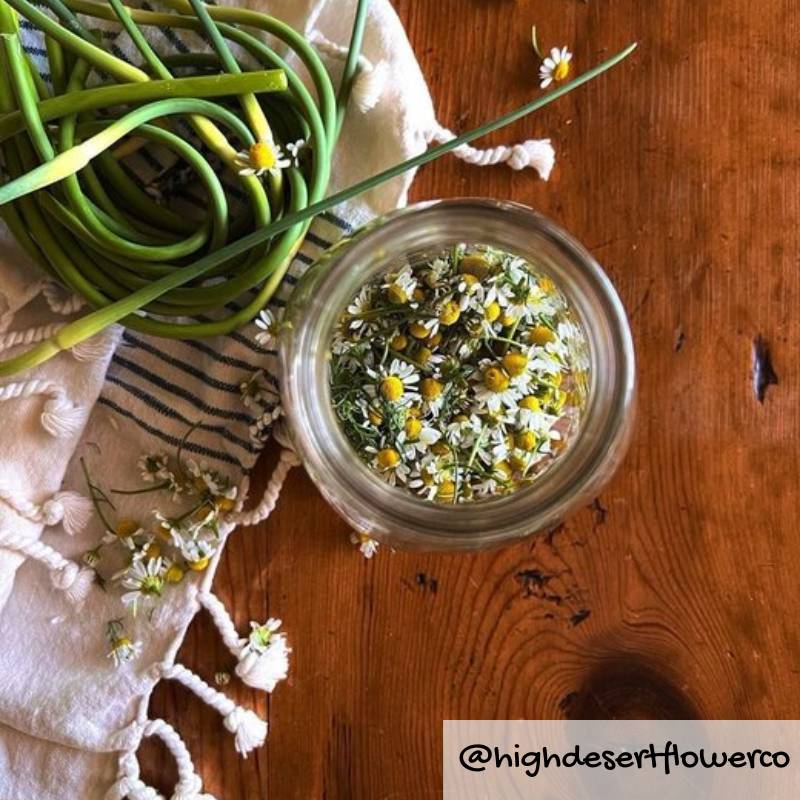 These garlic scapes are almost too pretty to eat! (Key word: "almost") Check out our tried-and-true recipes highlighting this delicious springtime treat!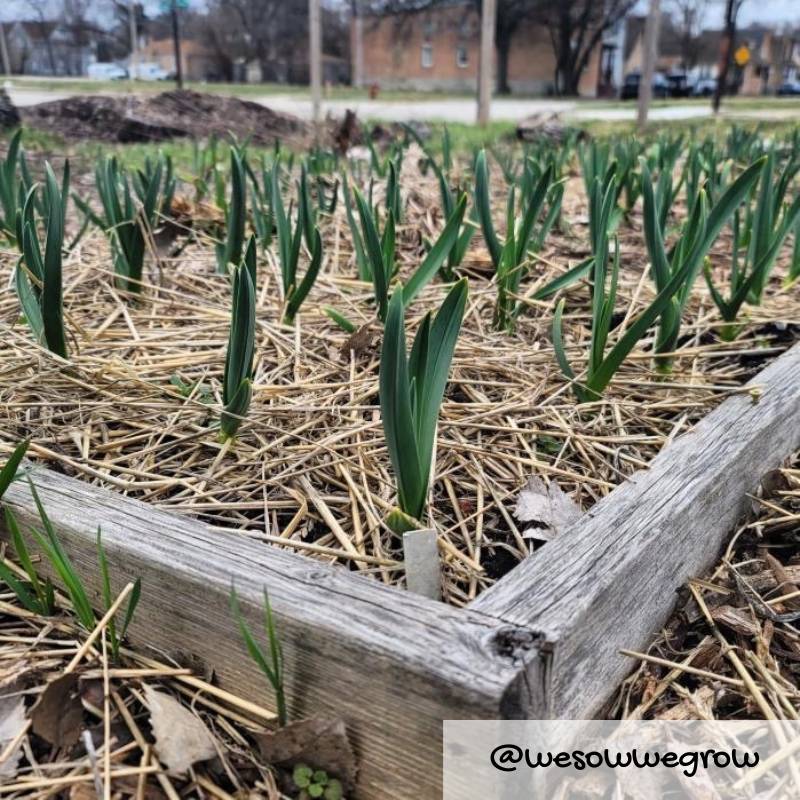 We Sow We Grow is a non-profit that helps families in Chicago grow their own food. Some varieties that grow particularly well in Chicago are German Extra Hardy and Chesnok Red!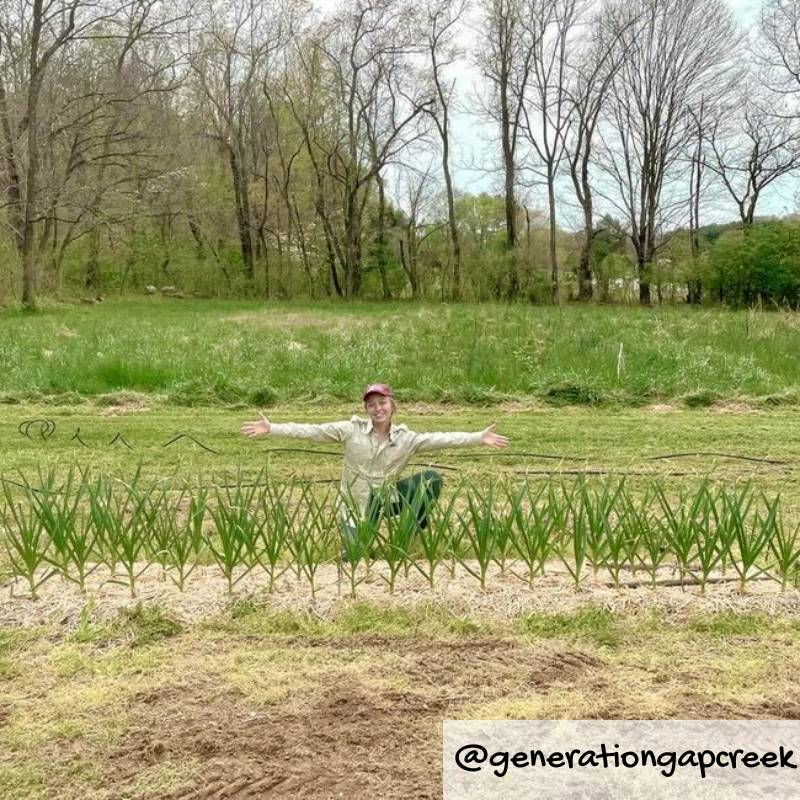 This was Alex's first year growing garlic – what a success! They made sure to keep their garlic weeded in the spring to promote large bulbs. To learn more, read our blog titled "5 Tips for Spring Garlic Care."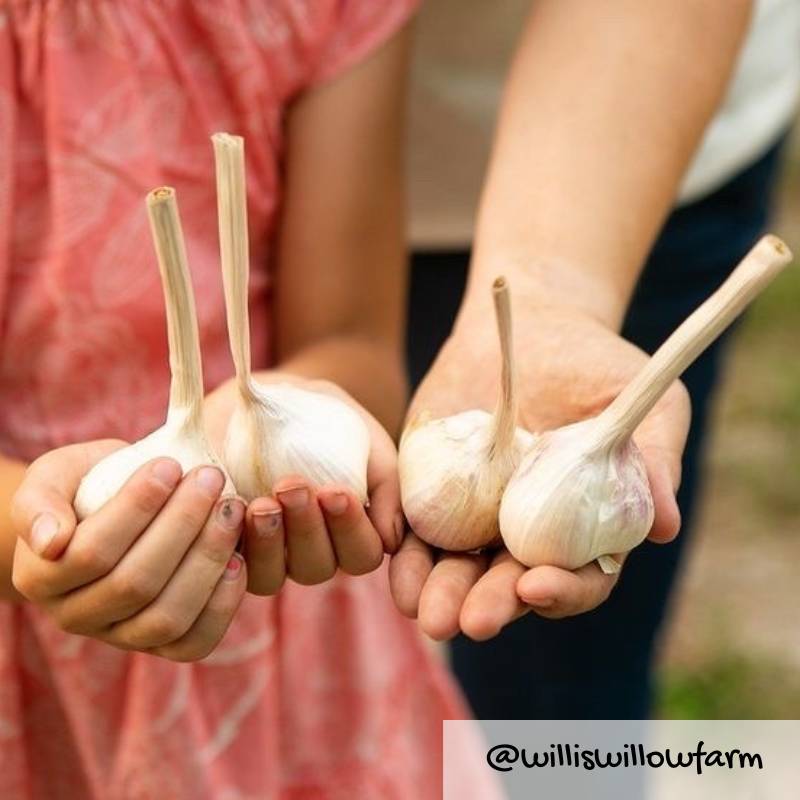 It warms our hearts to see so many of our customers growing garlic and gardening as a family. Pictured here is some beautiful Inchelium Red garlic that was grown from our garlic seed.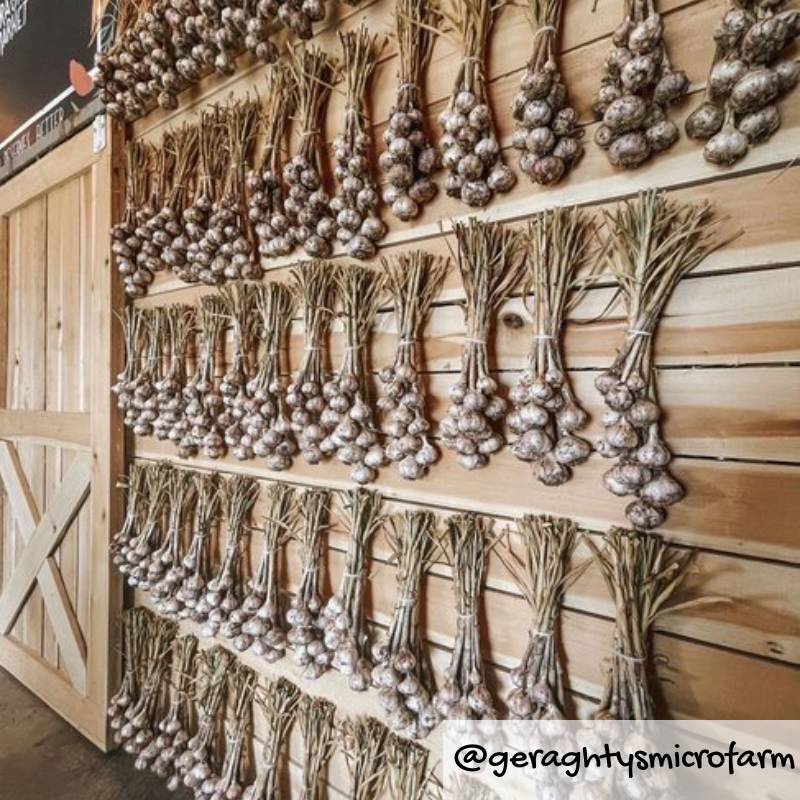 Who needs wall decor when you have garlic? After harvesting their garlic, Dayna and Josh decided to make a display out of it during the curing process!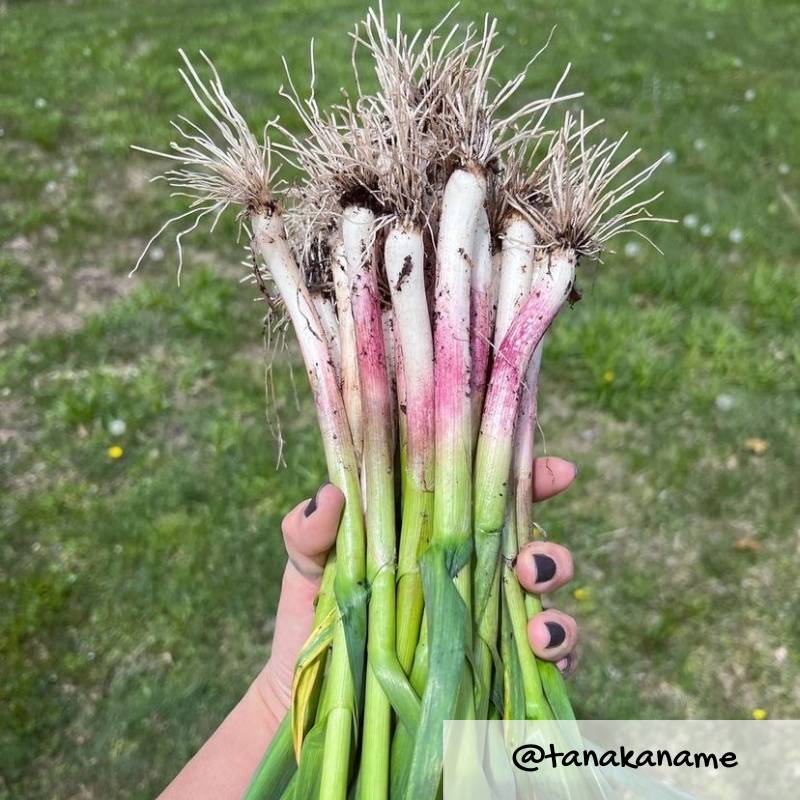 If you haven't tried green garlic, you're missing out! With its fresh, mellow flavor, green garlic is a much-anticipated sign of spring. This rare gourmet treat has a green onion texture with a mild garlic flavor.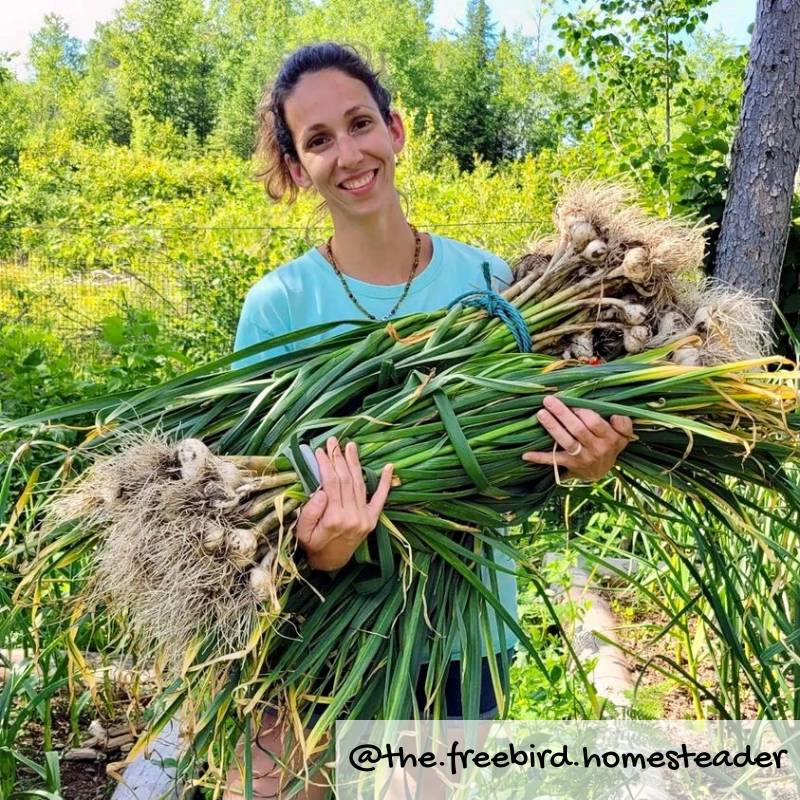 On their family farm, Ashley planted hundreds of cloves of our garlic! Our large gardener's package is perfect for homesteaders, featuring 7 lbs of garlic and 5 unique varieties that grow well in your region.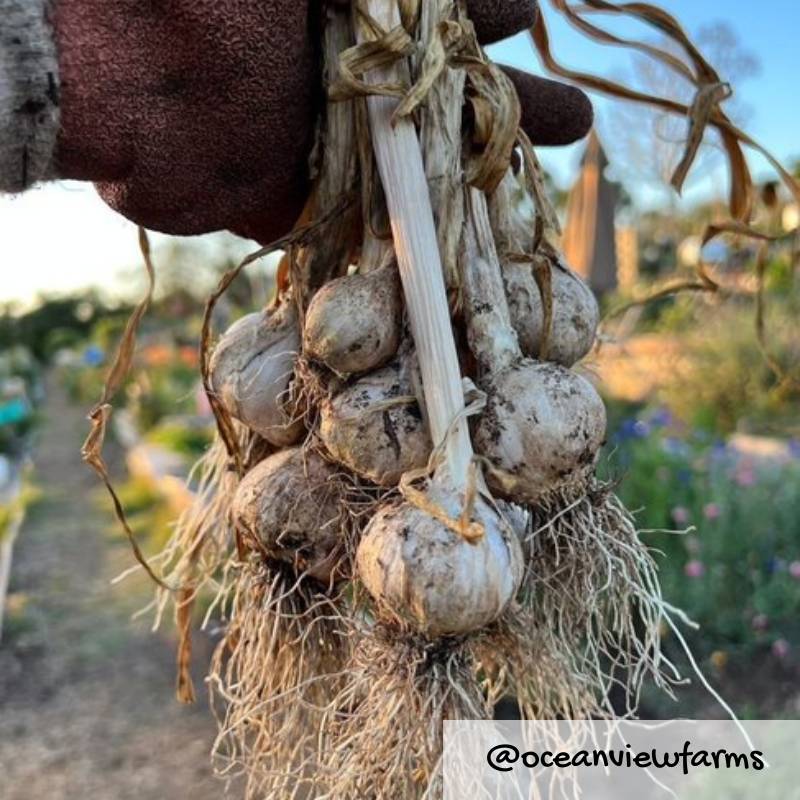 Ocean View Farms is a community garden in Los Angeles, CA. No matter where you live, you can successfully grow garlic! Check out our heat-tolerant garlic varieties here.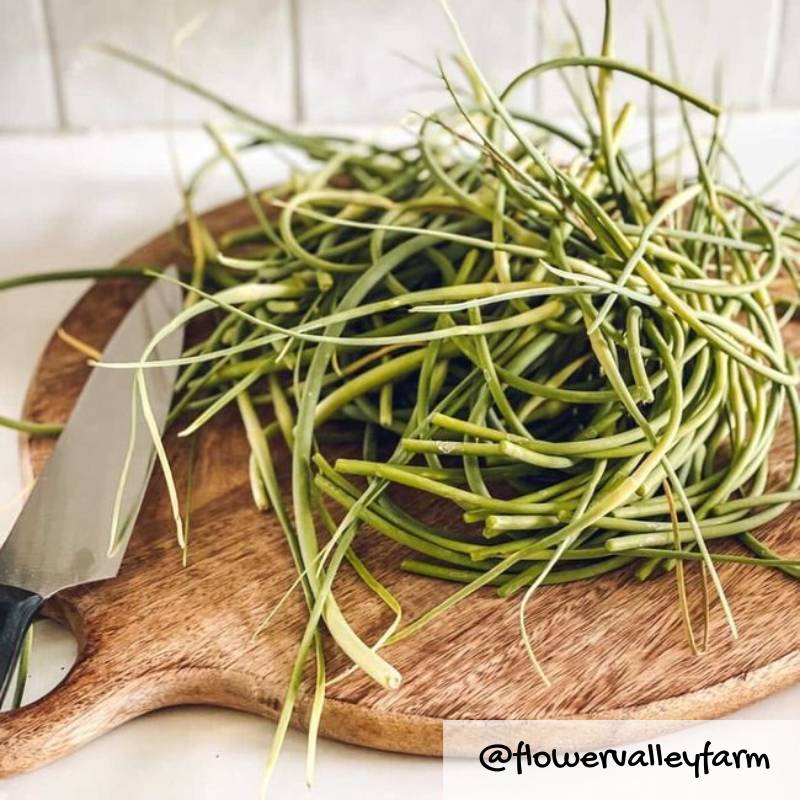 Garlic scapes are one of our favorite things about growing hardneck garlic! Although they're one of our favorite things, we love sharing them with our customers. Each spring we take orders for fresh scapes.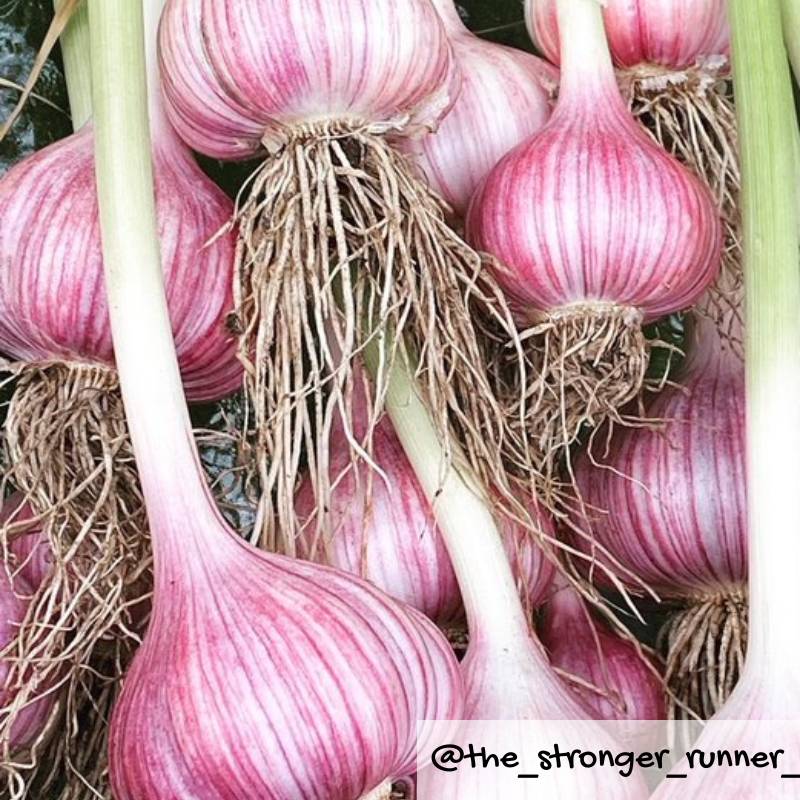 Matt grew a lovely combination of our garlic, including Red Grain, German Extra Hardy, and Pehoski Purple. We would take a bouquet of pretty pink garlic over flowers any day!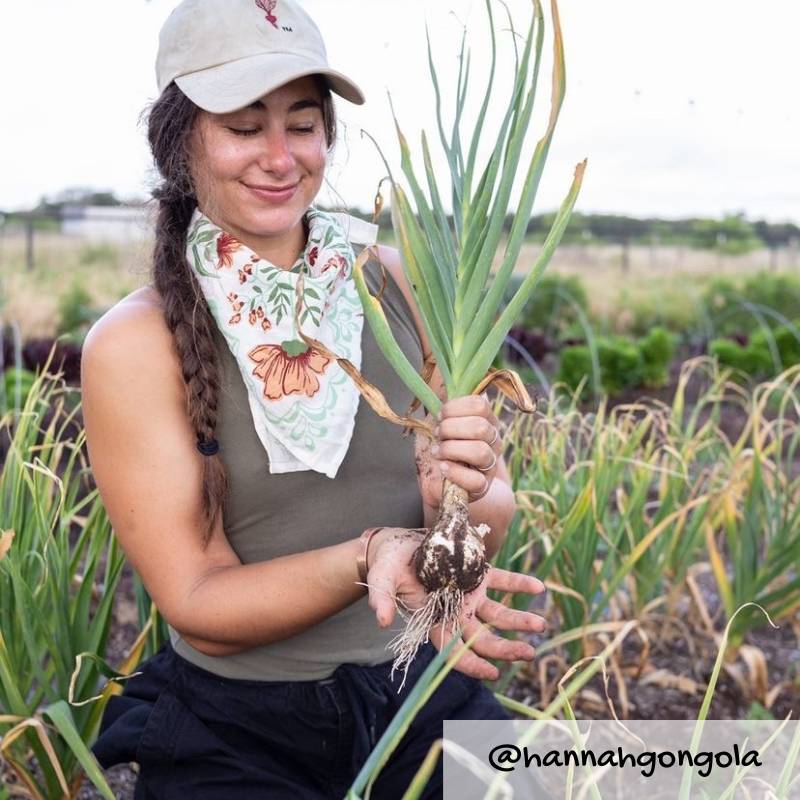 Harvesting garlic is so exciting! Read our page for everything you need to know about harvesting.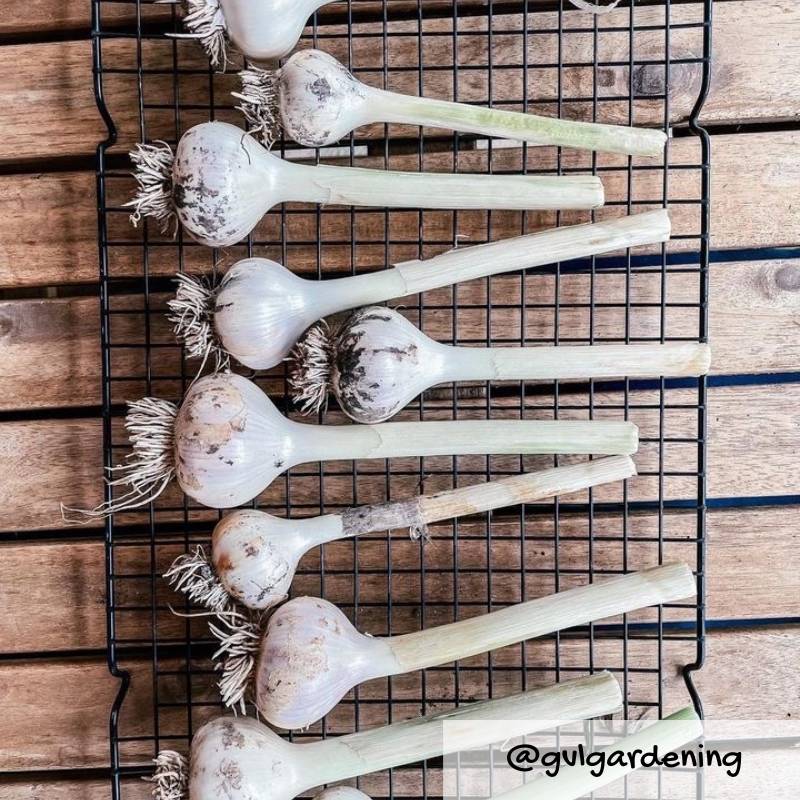 The keys to properly curing your garlic are minimal sunlight and good ventilation. There are many ways to do it, and it's essential to do it right. Learn more here.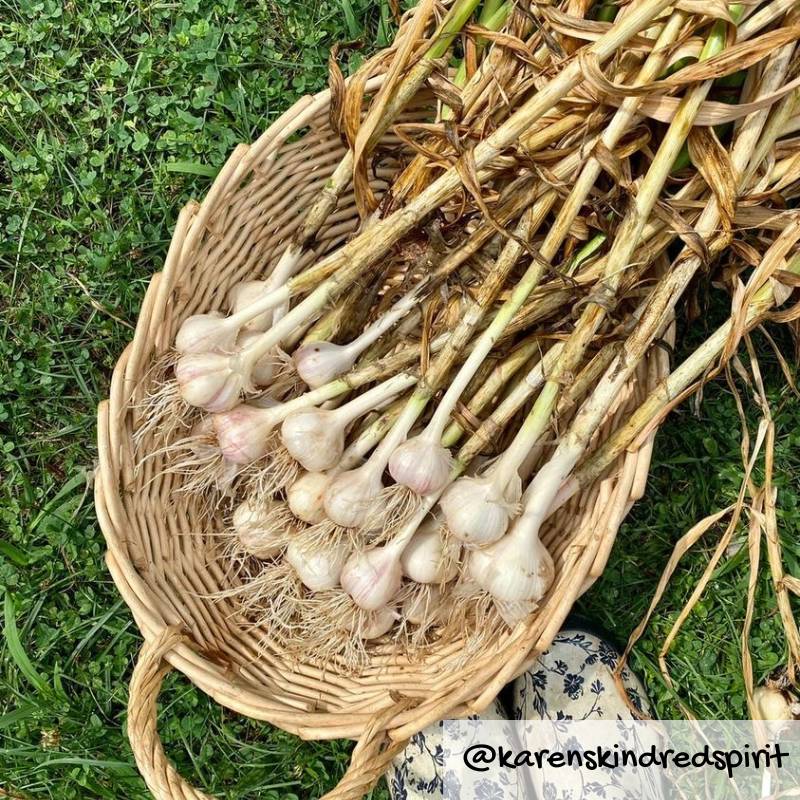 This is the result of Karen's first time growing German Extra Hardy garlic! Our garlic sampler packages are the perfect way to try out our unique heirloom varieties and discover a new favorite!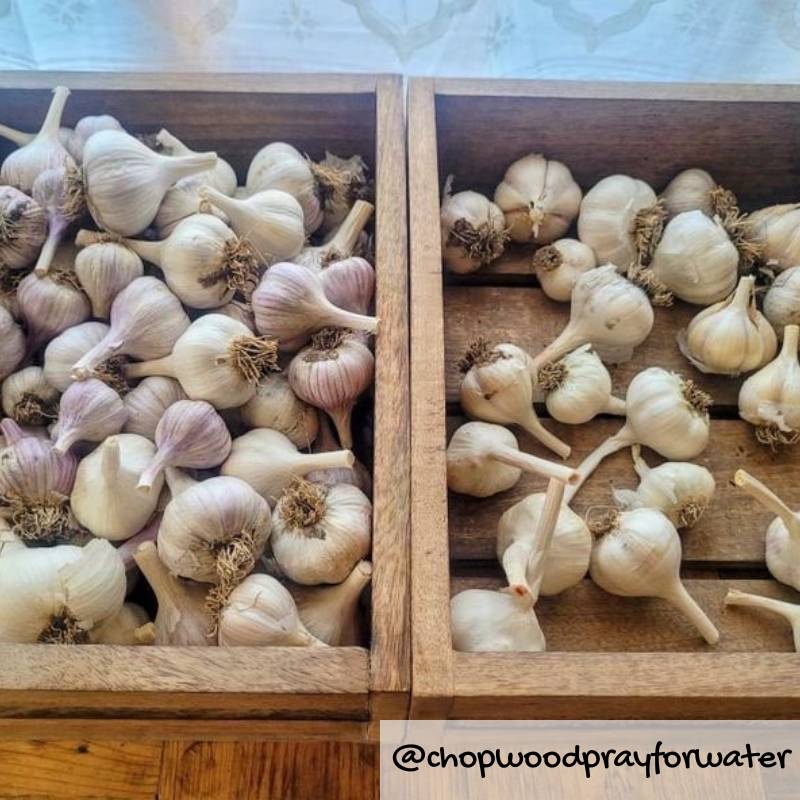 After we plant, grow, harvest, and cure our garlic, we want to get as long of a useful life out of each garlic bulb as possible. Learn how to get your garlic bulbs to store as long as possible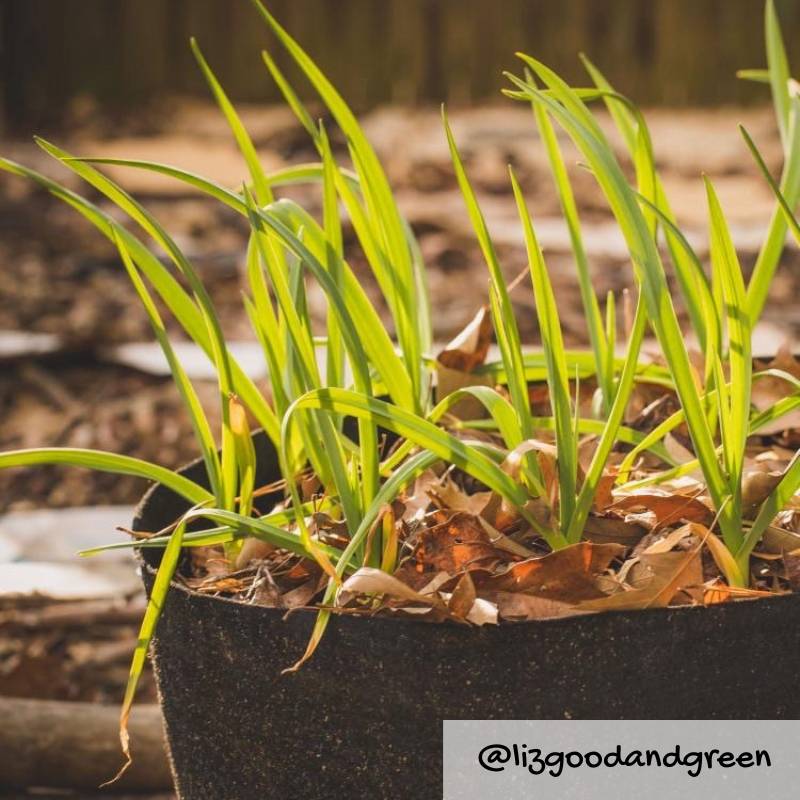 Limited on space but still want to grow your own garlic? Try our Organic Garlic Container Garden Kit! Our kits include a Smart Pot, heirloom garlic bulbs, organic fertilizer, and metal garden markers!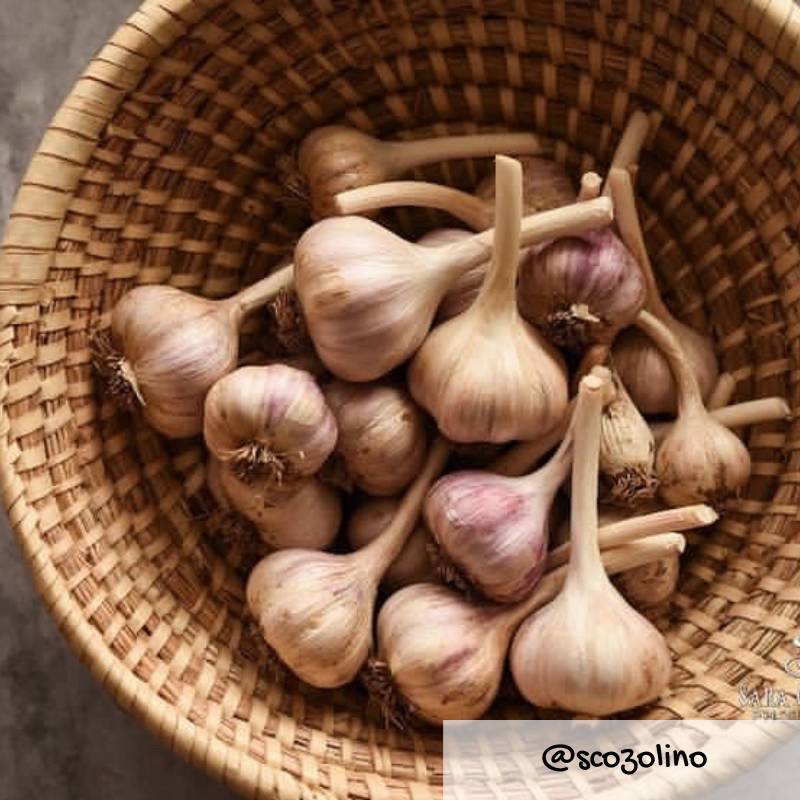 We all know that garlic is tasty, but did you know that it also has medicinal properties? Read our page to learn more about the health benefits of garlic.